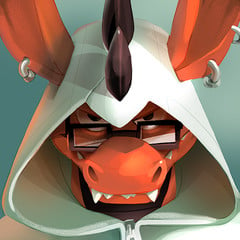 Amanda K.
Concept Artist • Visual Developer • Illustrator
BC, Canada
Summary
An energetic Senior Artist with over 5 years' experience in a leadership role and game design, specializing in environment, creatures and characters. Collaborates with designers and artists to develop shared ideation and create 2D art concepts, leveraging an analytical eye to provide thoughtful insights. Recognized for agility and willingness to iterate, delivering fresh ideas on demand. Thrives in the video game ecosystem where team work and collaboration are required to bring concept to fruition.
Skills
Concept Art
Environment Design
Illustration
Storyboarding
Character Design
Prop Design
Cartooning
Software proficiency
Productions
Video Game

Club Penguin Island

Year

2017

Role

Senior Artist

Company

Disney Interactive
Experience
Art Lead at Navigator Games

Canada

Senior Artist at Disney Interactive

Canada

December 2016 - October 2018

Recognized for preserving visual style/brand integrity. Developed original games as a visual collaborator bring concept to design prototypes. Created concept art, mockups, final 2D art assets, world art designs, characters, props, icons, background paintings, textures, UI art assets and game design storyboarding. Maintains the alignment of prototype designs in partnership with art director.

2D Artist at Disney Interactive

Canada

February 2012 - December 2016

Part of a small team where several playable prototypes were developed, content was adapted into a final funded game. Provided 2D concept art and completed 2D illustrations for interactive environments for use in the online children's game Club Penguin. Asset responsibilities include interactive background art for monthly release content completed in Adobe Flash, prop, terrain and building concepts for translation into 3D assets.